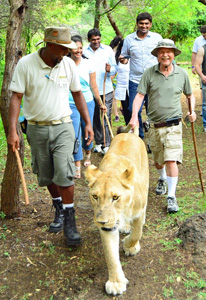 Don Parrish is undoubtedly one of the most interesting TCC members. His enthusiasm, intellect, and curiosity are amazing and he certainly connects with the people he encounters throughout the world. Last summer he wrote his Mid Year Review covering the previous 18 months, which covered 14 overseas trips. He has now visited 317 of the 321 TCC destinations. Still missing are BIOT (British Indian Ocean Territory), Ascencion, St. Helena and Tristan de Cunha.
"It is hard to convey the impact of my recent travels, and a lot of it is to remote places beyond the Internet," he writes. "In the past 18 months, I have spent three months at sea with voyages to the sub-Antarctica, three to the Pacific, one to the Indian Ocean, one to the Caribbean, three to the Arctic, and scattered day trips in the Atlantic and Caribbean. Some of this was on small boats and/or rough seas." He has visited all 193 UN countries and all of the political subdivisions of the major countries – all 50 U.S. states, all 32 provinces in China, all 28 states in India, all 83 subdivisions in Russia, all 26 states in Brazil, all 31 states in Mexico, all 10 provinces in Canada, all 23 provinces in Argentina, all 16 Laender in Germany, all 20 regions of Italy, all 27 regions of France, all 19 autonomous communities in Spain, etc.
He has increased his efforts to visit UN World Heritage Sites, having traveled to 81 of them in the previous 18 months. He has many links to related websites. He hopes to make his own web page a planning resource for other travelers. He is affiliated with several clubs and organizations. He's webmaster, board and life member of the Chicago Circumnavigators Club.
He was introduced to TCC trips when he visited Cuba in 2001. On that trip he says he was the only one who didn't know about Bouvet Island and he learned a lot about TCC customs. After that he was on trips with many well-traveled TCC members. One reason he keeps in such good shape for all his traveling is that–with the exception of two days at sea in a disabled boat from New Caledonia to Mellish Reef and the Chesterfield Islands – he has a nine-year record of a monthly average of over 10,000 steps per day.
See also: Member Don Parrish is Now the Most Traveled Person »