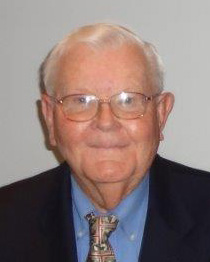 Bob Ihsen, a popular speaker at the TCC Los Angeles and Orange County luncheon meetings, will give a presentation on "Unusual Islands of the South Pacific" at the Sept. 12 lunch in Newport Beach.
Bob will talk about a cruise he took from Invercargill, New Zealand, to the islands of Enderby, Macquarie and Campbell. His slide show will include Cocos and the Christmas Islands near the coast of Australia, as well as the Tana Island part of Vanuatu.
He was a high school history teacher for 35 years and used his summer vacation time to travel to countries around the world. He is continuing his quest to see the universe in his retirement years. Bob last spoke about Northeast India at the March, 2013, meeting in Laguna Beach.
Important information for those who are attending: We are once again meeting at the Pacific Club in Newport Beach for our Sept. 12 luncheon/meeting. It is a private club so there is no cash bar. Therefore, you must buy your drink tickets at a special table that will be set up near the check-in registration desk. Cocktails may be purchased for $10, wine for $7, soft drinks for $4. Please bring exact change. No bills over $20 will be accepted. You may prepay your drink tickets, by check or credit card, with your lunch payment. Prepaid drink tickets will be attached to your name badge. Valet parking and gratuities are free for TCC members and guests.
As with most private clubs, there is a strict dress code: no jogging outfits, tennis shoes, flip flops, shorts or cut-off jeans. California business casual attire is the appropriate dress. The cocktail reception will be in Grill Terrace, lunch in the Main dining room. We are able to enjoy lunch at the elegant Pacific Club, thanks to the membership of Tom Jackson.
Here are the details about the meeting:
Date: Saturday, Sept. 12, 2015
Place: The Pacific Club, 4110 MacArthur Blvd., Newport Beach, CA 92660, telephone (949) 955-1123
Time: 11:30 a.m. – No Host Cocktails (cocktails $10, wine $7, soft drinks $4); 12:30 p.m. – Luncheon & Program
Menu: Pan Roasted Salmon or Braised Short Ribs
Cost: Members and guests, $50 per person. Non-members (not guests), $75. Includes wine, tax & tip.
Payment: No later than noon, Sept. 9. For late RSVP, call (310) 458-3454.
Parking: Valet only, free
Directions: From LA: 405 Fwy. So., exit MacArthur Blvd., turn left (south) to Von Karman Ave., turn left. At first driveway, turn left through toll gates. Club is on the right — two beige bldgs. on a lake.
From SD: 405 Fwy. No., exit MacArthur Blvd., go south, follow above directions.