Congratulations to Dorothy! Thank you to everybody who submitted photos. It's hard to pick just one amongst so many outstanding ones. Don't give up if you weren't the lucky one—keep on submitting. Our next photo ccontest will have a transportation theme. Click for contest details »
Shortly after lift-off, I took this shot of a balloon rising close to the balloon I'd just risen in. Did I look as awed, as focused, as nervous as they do? All the while, I'm thinking, the pilots are trying to avoid electrical wires and other balloons.
HONORABLE MENTIONS
Karim Ladak, Toronto, Canada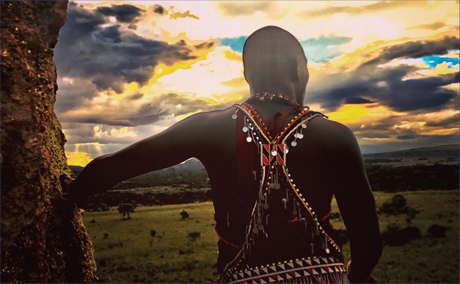 Walking is the best way to explore the earth. Sunset in the Isalo National Park in Madagascar. Lots to learn from this Masai gentleman, not just about his Masai (nomadic) roots in Kenya but his ideas on exploring tourism partnerships between Kenya and Madagascar.
Peter Stenvinkel, Sollentuna, Sweden
A day hike in the Atlas Mountains close to Marrakesh in Morocco. My wife Katarina got tired at the end of the day and the donkey was lazy and did not want to walk; the trick was to put an apple on a stick in front of the donkey and that made him (or her) walk briskly for the rest of the day back to our Kasbah.