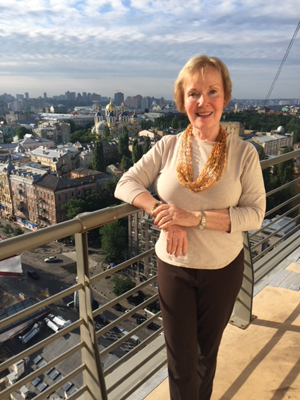 Our next quarterly meeting of the TCC Charter Chapter (Los Angeles/Orange County) will be held on Saturday, June 9, at the historic Tam O'Shanter Inn in Los Angeles. Northern California member Margo Bart will present on her trip to Eastern Europe last year. With our President JoAnn Schwartz as a travel companion, the two started their trip in Albania and visited countries that were formerly part of Yugoslavia and the USSR. Margo's presentation will include some offbeat places on TCC's list, namely, Srpska and Transdniestra.
The Tam O'Shanter, Los Angeles' oldest restaurant operated by the same family in the same location, is just a few blocks east of Interstate 5 (Golden State Freeway), using the Los Feliz Boulevard exit from either the north or south. It is near Griffith Park to the west and Glendale to the east, and is just north of Dodger Stadium and south of the L.A. Zoo. Easy to find: if coming from the south, just stay on Interstate 5 past Downtown L.A., exiting at Los Feliz Boulevard.
Here are the meeting details:
Date: Saturday, June 9, 2018
Place: Tam O'Shanter Inn, 2980 Los Feliz Blvd., Los Angeles, CA 90039. Tel. (323) 664-0228
Time: 11:30 a.m. – No Host Cocktails; 12:30 p.m. – Luncheon & Program
Cost: Members and their guests, $60 per person. Non-members (not guests), $75. Includes wine, soft drinks, tax & tip.
Payment: No later than noon Wednesday, June 6. For late RSVP, call (818) 502-1988 or email to mgsholer@att.net
Parking: Complimentary
Meal Choices: (no need to pre-select, order will be taken by server): Signature Brisket Plate, Roasted Chicken, Pan Roasted Scottish Salmon or Seasonal Vegetarian Entree
Dates for 2018 Meetings
As is normal, our Charter Chapter meetings alternate between sites in Los Angeles and Orange Counties on the second Saturday of each quarter. Following our June 9 meeting in Los Angeles, we will gather next on Sept. 8 in Orange County and Dec. 15 in Los Angeles County for our Annual TCC International Holiday Luncheon.